'Tis the season for great food, fun with family and beloved holiday traditions. When my daughter was born last year we thought long and hard about the family traditions we wanted to establish and uphold as she grew up. Listed below are 10 of my favorite holiday traditions.
Buy and Decorate a Real Christmas Tree
The age old debate of real vs fake. Artificial Christmas trees certainly have their advantages,
but I've always been a 'real' Christmas tree kind of girl. Growing up, it was a whole family affair to select the perfect Christmas tree. This is a tradition that I have continued with my family. Picking out the ideal Christmas tree together and decorating it is a memorable tradition I look forward to every December. Not to mention, real Christmas trees are more environmentally friendly and can be recycled, unlike their artificial counterpart.
Buy or Make a New Ornament
Every year, my mom would take us to the store and let us pick out a new ornament for the tree. She would also write our name and the year on the ornament as a special keepsake. Oddly enough, my husband's family also had this holiday tradition. When we got married we were each given a box full of ornaments from when we were kids. This is a tradition we have continued with our own daughter. You can start this tradition with your kids too. Whether you make ornaments or buy them from a store, your children will appreciate having such special ornaments to decorate their own tree with when they're older.

Make and Decorate Cookies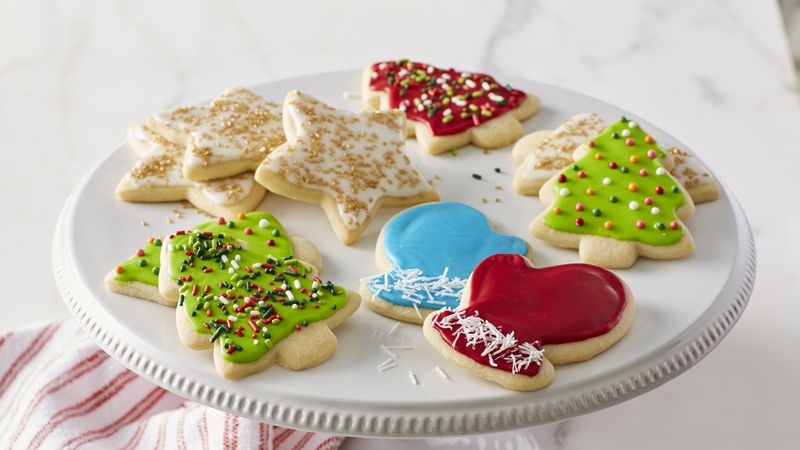 Nothing says Christmas like sugar cookies! I love rolling out the cookie dough, cutting out fun shapes and adding sprinkles and icing to make each cookie one-of-a-kind. Here's a great recipe if you want to give it a try! My best friend makes cookies with her mom every Christmas and gives dessert plates as gifts to all her friends and family members. This is such a sweet gift and an easy way to the kids involved too.
Shop for Friends and Family
Growing up, my dad would always bring us Mistletoe from his hunting trips to Georgia. My brother and I would cut bushels, tie them with ribbon and then sell them to our family, friends, and teachers for $2-3 each. Once we had sold out, we would use the money to buy Christmas gifts for our family members. Learning how to budget and shop for Christmas was a great life lesson for us. It was so gratifying to know that we had purchased the gifts with our own money (even if they were just trinkets from the Dollar Tree). You can start your own family tradition by giving extra chores or easy tasks to your kids to help them raise money for gifts.
Watch Classic Christmas Movies
Today's movies are great, but nothing beats the classics: Rudolph,
Frosty, The Year Without a Santa Claus, The Grinch…just to name a few. A few years ago I purchased these videos on DVD so that I could share them with my kids too. Here's an awesome list of Christmas movies broken down by age by Common Sense Media. Christmas movie nights with hot cocoa are a staple in my home every December.
Elf on the Shelf
I know, I know, some moms DREAD this Christmas tradition. But it is really fun for the kids and doesn't have to be as elaborate as you think. Elf on the Shelf is a great way to keep the Christmas magic alive all month long. Who doesn't want to remind their children daily that Santa is watching? If you need some quick and easy Elf ideas, check out this Lazy Mom's Guide, it will save you a ton of time!
Make Gifts for Someone Else

Sometimes the best gifts can't be bought at a store. Hand making gifts for family members can be extra memorable and gives your kids the opportunity to provide their own personal touch. A few years ago, we had a handmade only Christmas. Those gifts were some of the favorites I have ever given. If you need inspiration, these thumb print reindeer mugs are perfect for grandparents, or check out these adorable reindeer M&M's, great gifts for teachers or your neighbors.
Make a Fireplace
My childhood home never had a fireplace. Each year, we would make our own using craft paper, paint and a piece of cardboard. Then we would hang our stockings over our homemade fireplace. It was such a fun family activity that really put us in the Christmas spirit! Stop by a local appliance store and pick up an old cardboard box for free. If you need a tutorial this one has tons of great ideas.
Christmas Lights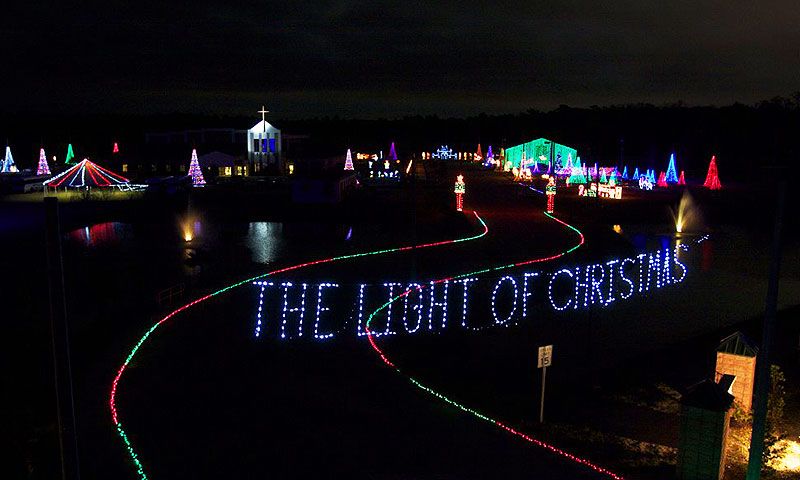 St Augustine is the perfect town for Christmas lights! Taking a drive in historic downtown is always magical, especially for little kids. We love driving around local neighborhoods too. As kids, we would each pick a 'winner' for which house had the best Christmas lights. Turning Point at Calvary also has a GORGEOUS drive-thru light display set to music on the radio. For your Christmas light viewing pleasure, let your kiddos wear comfy pajamas and give them something sweet while you ride around town. It's ten times easier knowing you don't even have to get out of the car to enjoy this holiday tradition.
Christmas Eve Pajamas
This was a tradition for my husband's family. Each year, the kids would open one gift on Christmas Eve containing new pajamas, their favorite candy, hot chocolate and a family Christmas movie. Even as adults, my mother-in-law still gave us new pajamas every Christmas Eve. Let's face it, you've probably already bought cute Christmas PJ's for your kids to wear so why not wrap them up!
I would love to learn about YOUR family's holiday traditions! Please share them with us in the comments below. Wishing you a magical Christmas!