A wise person once said "How lucky I am to have something that makes saying goodbye so hard"- Winnie The Pooh.
This past year my husband and I had to do just that . . . say goodbye to two men we were lucky enough to have loved dearly. This post is dedicated them.
Our Second Loves
If parents are the first loves of our lives, grandparents are a close second. Their house is typically where we attend our first sleepover. They are the ones we can always count on to be in attendance for every game and graduation. But most of all, they are the ones whose love and life unite our family. Their story is the very beginning of ours.
Because this relationship is so special, losing them, even if only for a time, is heartbreaking. We lose a piece of ourselves, a foundation in our family tree and our family gatherings just don't seem complete without them.
When I lost my first grandparent I remember one of the thoughts that hurt the most was knowing that my children wouldn't get to know the grandparent I had known, their great-grandparents. They wouldn't know the heritage of their past, their family line. They also wouldn't hear of the love story that in essence started their family. One of my favorite past times was sitting outside and listening to my grandparents tell stories. Their struggles, their triumphs, their loves, their losses, all reasons that made me know them and love them more. My children wouldn't know any of this unless I told them. So I committed to finding ways to honor their memory and share their lives with my children and myself.
Ways To Honor Their Past In Our Present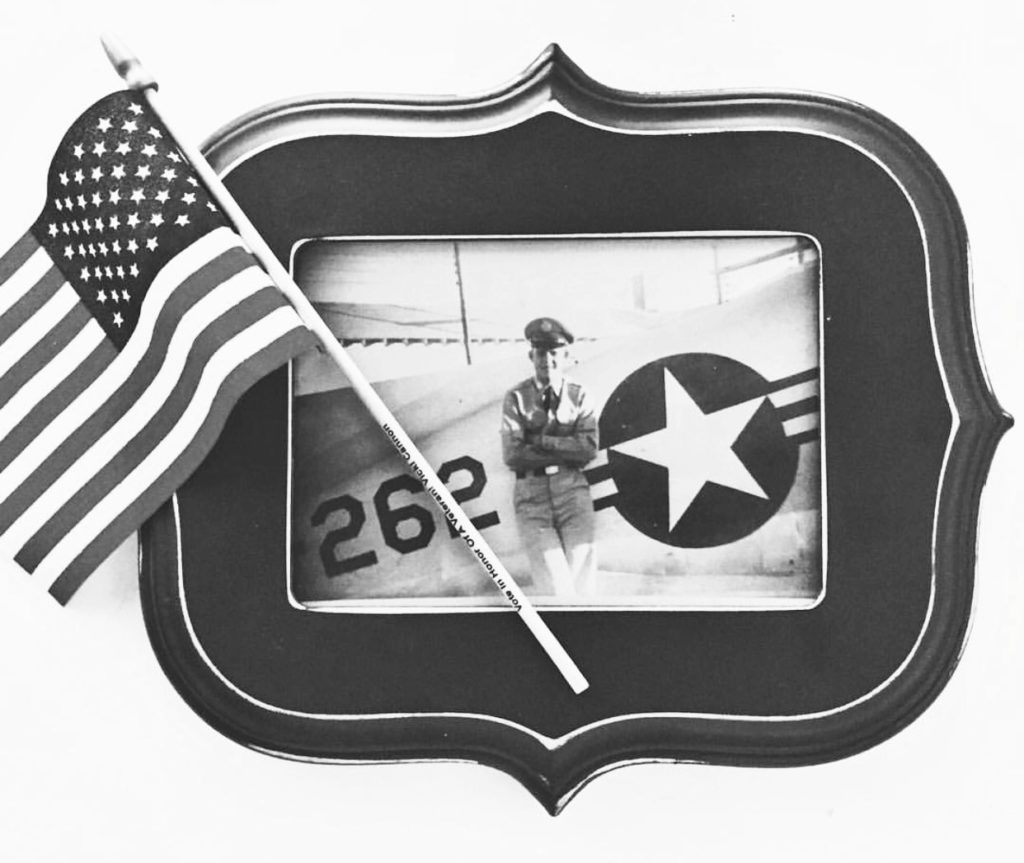 Hang Their Pictures
If you were to walk into my hallway you'd see a collection of sepia toned pictures in antique frames. Snapshots of young people in love, men in the army, and people simply living their lives surrounded by those they love. I use these pictures to remind myself and my children of where we came, our family line, and to see the faces we miss so dearly.
Tell Their Stories
If the great story-tellers are gone, it falls to you to tell the story. It may just seem like simple memories to you, but I find that I feel less sad and closer to my grandparents when I tell my children the same stories I was told. If you aren't one who likes to tell stories consider writing them down. Both my grandfathers wrote their stories down and those words are beyond precious to me.
Keep Their Belongings
I'm a lover of antiques. So anytime I'm given the chance to care for something that belonged to one of my grandparents, I take it. Keepsakes like a silver jewelry box serve as a daily reminder of my grandmother. A faded book with missing pages reminds me of my grandfather and his love for stories. If it's not your style or taste consider ways to make it fit. I've painted and stained pieces to breathe new life into them so I could appreciate them longer. There is something special that happens when you look around and see pieces of your grandparents and even great grandparents throughout your home.
Grandparents will always hold a special place in our hearts, and their past should hold a special place in our present. I hope this post helped you find a way to honor their memory and remember their love, for yourself and your children.